There is just one string that binds our hearts together
That string is "Altruism"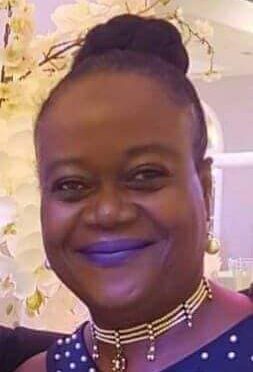 Emily E. Erskine
Executive Director of AFA
Emily currently works as an International Civil Servant with nearly 25 years of experience in intellectual property (international registration of trademarks).
She is an experienced Educator, (Speaker, Trainer, Teacher, Lecturer) with over 30 years of experience. She has been involved in promotional activities, educating stakeholders from both public and private sectors with different profiles in intellectual property.
Prior to this, she served as French Instructor at the University of Liberia and the Cathedral High School (Liberia). She also worked as a Secondary School Teacher for the Académie de Besançon in France where she prepared students for their National Exams in English.
Over the past years, she also served as Manager, Coordinator and Editor of a sectoral newsletter and a database with national and regional procedures for public and private sector users of the international trademark system.
As Focal Point for African countries, she played an active role in the accession of some of those countries to the an international treaty.
Emily studied in Liberia, Côte D'Ivoire, and France with two Bachelor of Arts Degrees and a Masters Degree, in Linguistics Applied to Education with a special focus on Communication Strategies in Non-Native (multi-lingual) Settings.
She was born and bred in a country which was "sweet" to live in, where today's poorest were living normal lives. Shocked by the devastation of the 14-year old civil war in Liberia, her dream is to see more homeless youth trained, with a good trade, a family, their own roofs, with a high level of self-esteem. She believes that education and skills development are powerful tools for empowerment.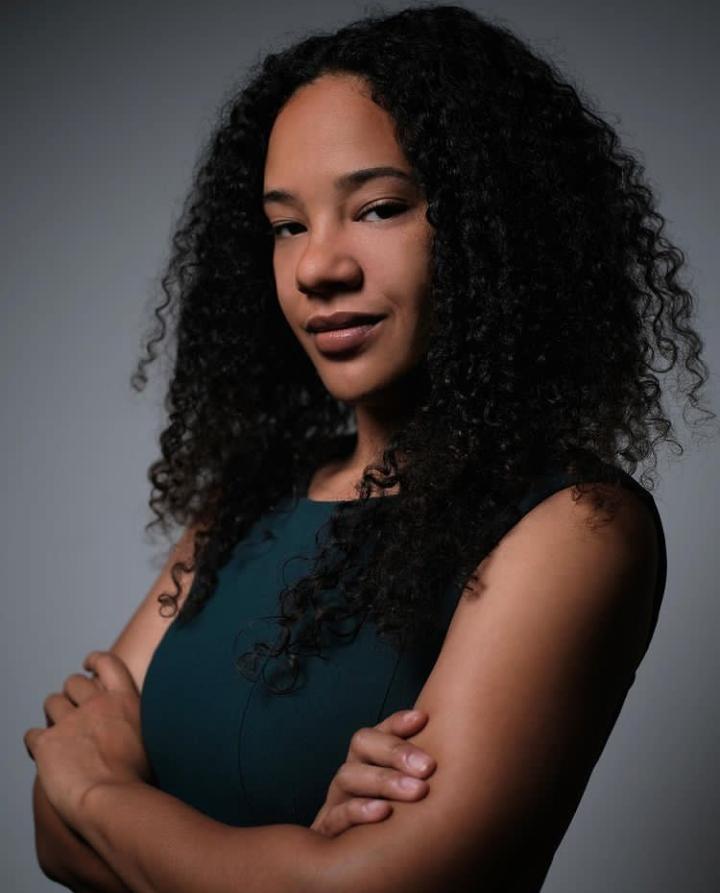 Magalie Leclercq
Chief Financial Officer & Deputy Director
Magalie Leclercq,  Chief Financial Officer. She also deputizes in the absence of the Executive Director. 
She also and deputizes in the absence of the Executive Director. 
She holds a Masters degree in Financial Analysis, with a special focus on responsible finance. She is also a Digital Engineer with special emphasis on Mobile Applications development. Since the beginning of her career, she has always evolved in the sphere of « sustainability ». She served as Credit Analyst for the French branch of an ethical bank in Europe.
She also worked as Research Assistant for The Groud_Up association (based in Geneva). It has contributed to the European Union's « Horizon 2020 » research and innovation program by participating in the production of studies on « green » Business Models and their financing mechanisms .
As Consultant for Eqlosion, a consulting firm in ecological transition, she contributed to the edition of the first Swiss panorama of start-ups in the field of « Cleantech », by creating the database. This panorama was commissioned by – among others – the Federal Office of Energy (OFEN).
Magalie has been concerned about the young unemployed and has joined several Liberian Organizations in Europe. In this context, she represented Liberia at the UNESCO Youth Forum held in Paris at the age of 22.
She has a special passion for agriculture. She is a fervent advocate of responsible agriculture. She worked in the Research Department of AgroHive, a startup based in Nigeria. AgroHive is focused on the development of agriculture through vocational training and advice to agricultural businesses. She worked in the Research Department for 4 months, then was assigned as Manager of the Technology Department. 
She currently works with the German Agency for International Cooperation and Development (GIZ).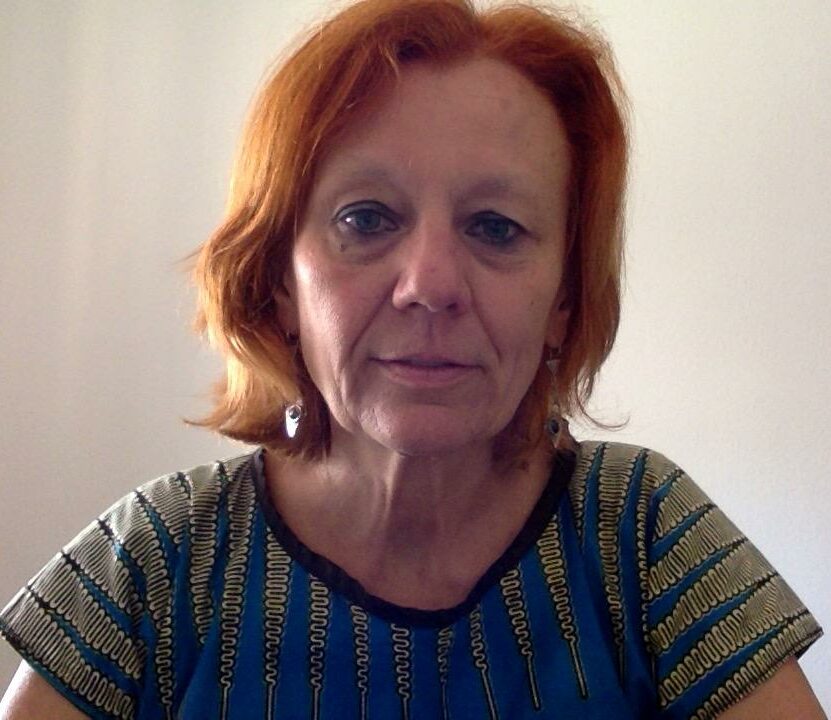 Fanchette Kunz
Chief Financial Officer
Fanchette has been working actively for many years with several associations/orgaizations. She is the current President of an association working in Burkina Faso. She is also member and Treasure of other associations. She joined AFA in 2022 as Treasurer and now serves as the Chief Financial Officer.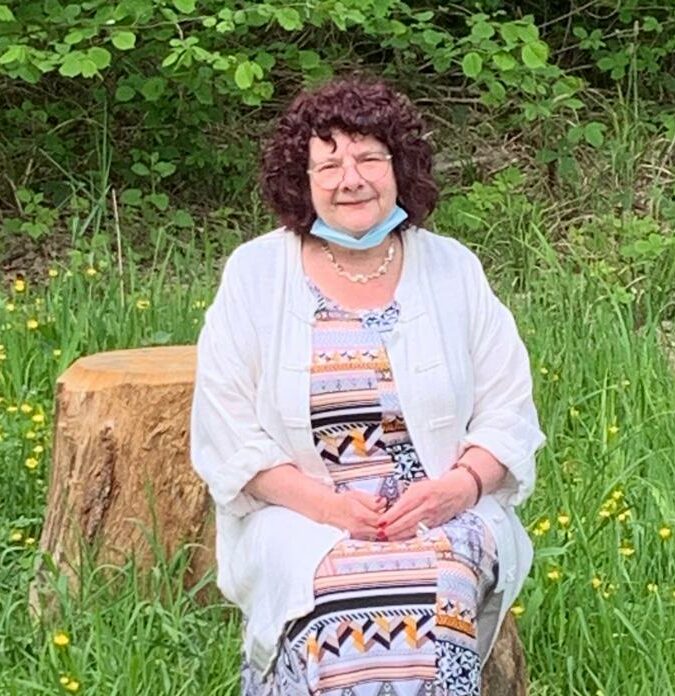 Claudine
Secretary General
Claudine served as Administrative Assistant in various fields of activities. She had the opportunity to travel a lot at a very young age, which allowed her to discover and appreciate the different cultures and values she shared.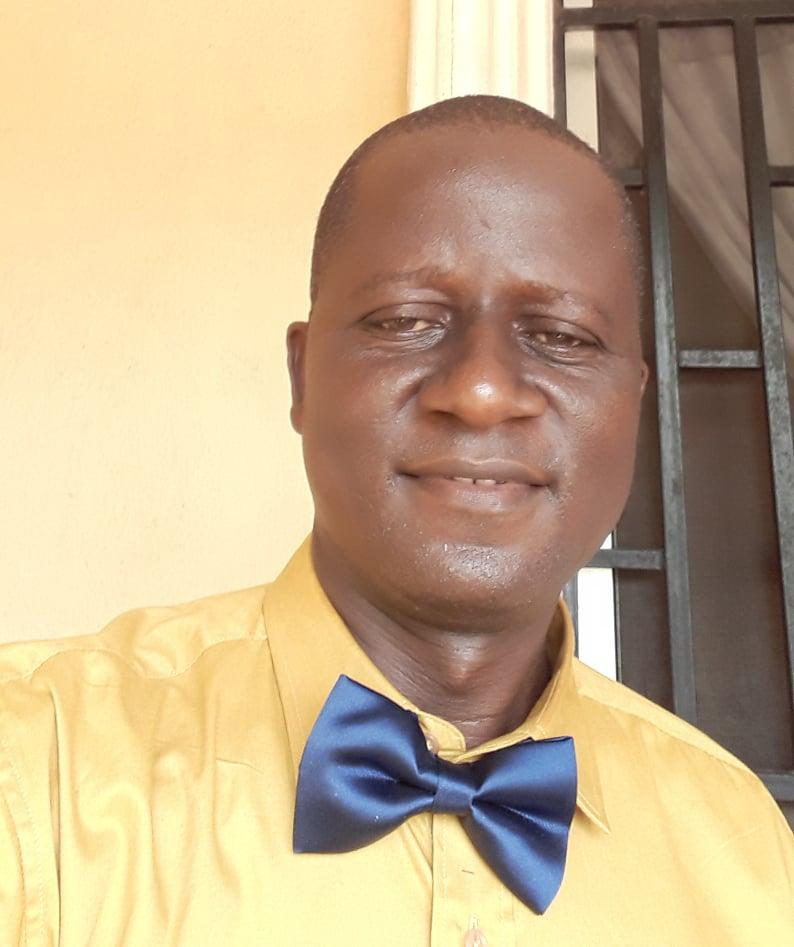 William K. Molubah
Director of Operations
William K. Molubah, Director of Operations. He earned both  AA and BBA degrees  in Accounting from the Stella Maris Polytechnic in Monrovia. He has relevant skills in financial management, counseling, conflict resolution, planning, coordinating and advisory skills. 
He is an accountant by profession, but most of the time, he worked as a Community Social Worker caring for children and the elderly. In this respect, he served as Sub-Project Coordinator and Community Social Worker at Christian Foundation for Children and Aging (CFCA) Liberia.
He is the Proprietor of Choice Stationery & Computer Center (C. S. C. C), Logan Town, Monrovia, Liberia. C. S. C. C also sells stationeries and offers services such as desktop publishing, computer repair, documentaries.
He is interested in helping people due to the fact that others helped him continue his education beyond primary school when his parents could not afford to do so at the time. This made him become empathetic towards others.    
William is especially grateful to Rev. Fr. Francis Hayens, an American Roman Catholic Priest (S.M.A) who sponsored him throughout junior and senior high schools at the St. Edward Catholic High School, Monrovia, Liberia.  
It is from this background that he understood what it means to have an opportunity for better future in life, so as you can see from his profile (CV), by profession, he is an Accountant but most of his work experience is in the area of social works. His passion is to give care to children and the elderly in some of the poorest Communities. He believes in giving back what he received from others.
Paul H. Harmon
Regional Coordinator
Paul H. Harmon, Regional Coordinator. 
He was Research Assistant at the West Africa Marketing and Investment Analysis Agency and served as Librarian at Tubman University, Maryland County. He has contributed to the planning, management, advice and implementation of AFA's operations and activities in the county. He is the link between AFA and all local authorities. Paul is responsible for creating and managing partnerships between AFA and local partners. 
Paul has extensive experience in Teaching, Research and Library Management.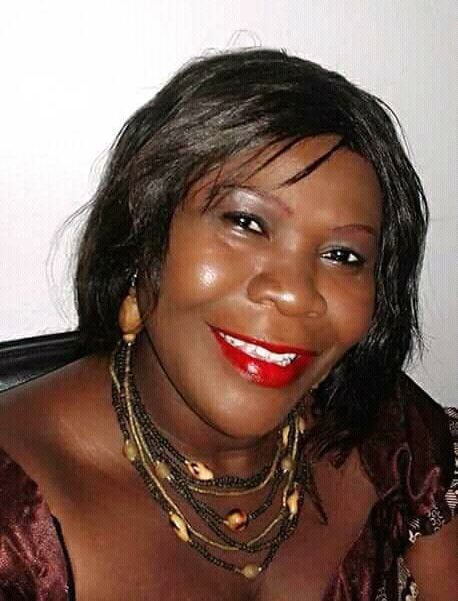 Jemima E. N. Erskine
Head of the Tailoring Center
Jemima, the Head of the tailoring and fashion design branch of Arise From Ashes' vocational training center. Gifted with using her hands, Jemima began sewing with her hands at the age of 9 and developed these skills throughout her childhood as a passion. Although she served as Civil Servant in Social Security and other areas, she continued growing her interests in fashion, designs, sewing and has created all kinds and designs of clothing, including for personalities in Liberia, accessories, household decorations, etc.  
Specialized in making tailor-made or pattern creations, she creates clothing and accessories based on consumers' design ideas, specifications, and preferences.
She follows trends and supervises the development of new clothing lines in the center and coordinates the production of clothing and accessories for women, men and children.
Students in the school do not only see her as their Teacher, but they also love her personality and see her as their role model. She finds time to advise them on how to focus on their career to gain autonomy and stand for themselves in life. She is also very patient and meticulous.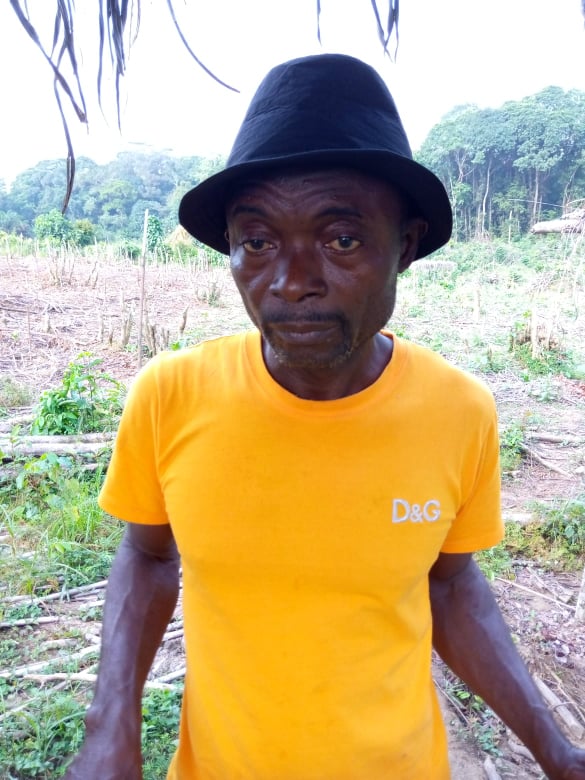 Lorenzo Dogbeh
Supervisor Agro-ecology Project
Lorenzo Dogbeh, Supervisor, Agro-ecology Project. He was Mayor of Barrobo for 4 years, District Commissioner for 4 years and also served as Head of the Liberia Land Authority, Maryland Chapter. He served as District Coordinator for the Maryland County Children Welfare Council (CWC) and Agriculture Organization for 2 years.
He furthered his studies in agriculture and graduated from the Songhai Center in Porto Nova, Benin. The Songhai Centre is an international reference in agro-ecology in Africa. This experience has been valuable for the launch of our project because Lorenzo also trains farmers in agro-ecology.
He served as Field Manager for two years for the South Eastern Agriculture and Relief Agency (SARA) – Maryland County. SARA is a local NGO, which in partnership with FAO, has provided assistance to local farmers. He was also Trainer at SARA/LACE in the Life Skill and Enterprise Development (Business Skill and Agro) programme.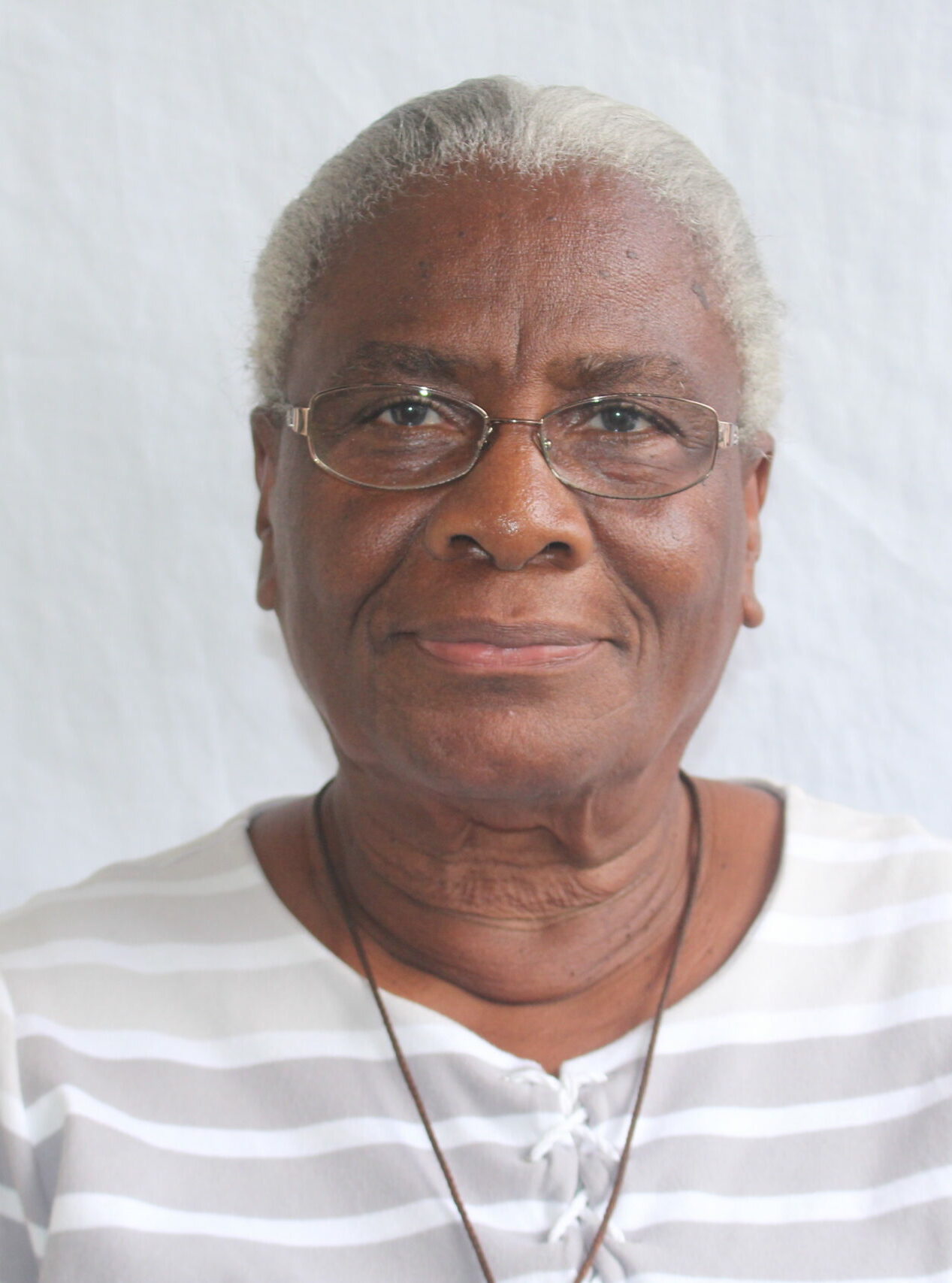 Sister Mary Laurene Browne, OSF
Advisor
Veteran Educator, Sister Mary Laurene Browne, OSF, served for more than two decades as President of the Stella Maris Polytechnic University, an institution which under her leadership has become one of the most prestigious institutions of learning for its strict academic principles. 

While at the helm of the university, she championed its transformation from being a little-known polytechnic to one of Liberia's best higher learning institutions that has molded some of the country's best and brilliant minds. 
She owns and operates the Spiritan Demonstration School, one of the renowned secondary schools in Monrovia.
Sister Mary Laurene Brown is regarded as a steady hand in the realm of quality education in Liberia and a strong advocate for academic excellence. As a renowned Catholic Sister, Mary Laurene Browne, OSF, authored many textbooks and other publications for elementary school students. As an educator, she has imparted knowledge in hundreds of Liberians at home and abroad. 
Among students and peers, she is a dedicated and humble person whose value for education was unmatched, and she has continued to champion the cause of good English Grammar, earning her the nickname, "English woman." After news broke out that she was retiring, many hailed her for being a role model for teachers and school administrators in Liberia. 
Apart from running Stella Maris, Sister Mary Laurene Brown also found time to educate Liberians at large via a radio program that focuses mostly on English (Public education program on RADIO VERITAS – was about basic grammar, pronunciation and expression). 
There are many more honors not mentioned here for One of Liberia's Education Champion.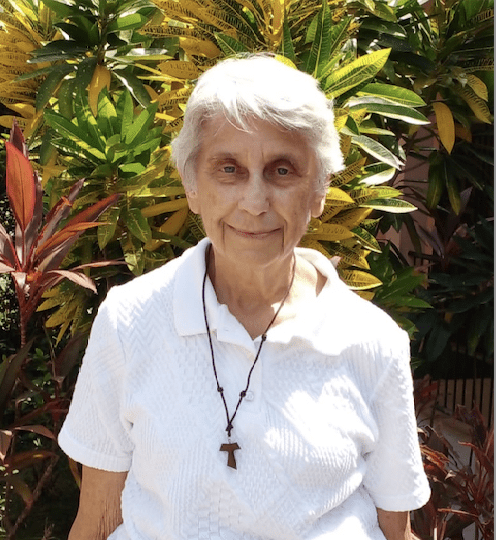 Sister Dorothy Sepkowski
Advisor
Sister Dorothy Sepkowski, formerly, Sister Miriam George Sepkowski, received a Bachelor of Arts Degree in French from Alvernia University in Reading, PA, U.S.A. She earned a Master's Degree in Education with Concentration in English as a Second Language at Fairfield University in Fairfield, Connecticut, USA. She maintains a current education certification which she received at Eastern College in St. Davids, Pennsylvania.
Sister Dorothy has thirteen years' experience living and working in Liberia. She taught language arts at Cathedral High School in Monrovia, Fatima High School in Cape Palmas, and Fatima Elementary School in Cape Palmas. She was principal of Fatima Elementary School during the first year of the Liberian Civil War. During the war, Sister left Cape Palmas and served as program director for a young women's vocational training program in Monrovia.
Upon returning to the United States, Sister Dorothy taught language arts in the Philadelphia Public School System. Later, as an employee of an American non-profit community center in Scranton, Pennsylvania, Sister taught reading and writing to men and women in a county prison as they prepared to pass the national high school equivalency exam.
Most recently, as education coordinator at a center for immigrants in Reading, Pennsylvania, Sister taught English as a Second Language, evaluated learners for placement in ESL classes, assisted in setting up the curriculum, and tutored learners in basic reading and writing skills.
Most Recently, Sister Dorothy taught foundational reading and writing courses at Reading Area Community College.
Currently, Sister Dorothy is teaching at Stella Maris Polytechnic in Liberia.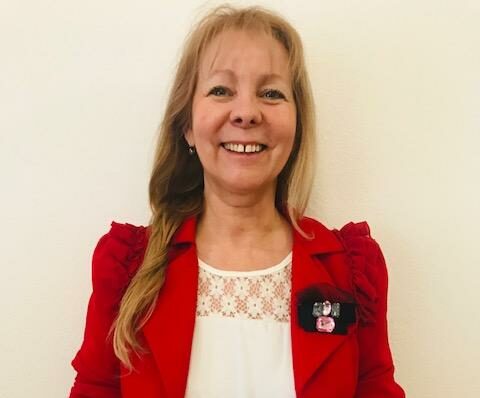 Patricia Alais
Advisor
Patricia is Director of Pro Patricia ALAIS at the Health-Well-Being Center.ch (https://sante-mieux-etre.ch/index.php/blog-des-articles/268-en-partenariat-avec-les-partenaires-de-sante.
She is Post Master Health Practitioner in  NLP and certified Post Graduate in Ericksonian Health Hypnosis, EMA-AMO level 2, TCM Tuina Massage Therapist,  Personal trainer  with a BEMF diploma. She also specialized in Quantum Psychology.
Patricia is also teacher-trainer in NLP, in Ericksonian Hypnosis, certified professional holistic and systemic health and well-being coach. Sports Educator in fitness activities, Traditional Chinese Medicine massage practitioner.
Passionate, professional, very attentive, caring, discerning and committed, Patricia started, like many, from an unimaginable set of life experiences. She has a high degree of resilience due to the many tools she uses, including PNL, hypnosis, EMA (AMO) eye movement, bio-decoding of ailments and NLP, and  EFT. 
Her aim is to teach and guide all those who wish to be in control of their lives, and not the opposite –  by using their resilience, while acting to make their dreams reality; those who wish to make their reality a miracle equation to live their dreams or any other important goals.
Bill Neewray
Advisor
Bill is an ex-professional soccer player, soccer trainer with a 10-year experience as a European Union Football Association (UEFA) B licensed Coach, Sports Consultant, (a FIFA agent) player representative.
Bill is a father figure to many young Liberian footballers. As Chairman of the Liberia Diaspora Tournement and in partnership with Play For Peace, every year, he brings together many young footballers under 16 and 17 through a football tournament.
He is a people's persons and good at bringing people together.
Our Partners & Supporters